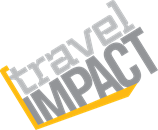 Global Ad Operations Manager till Travel Impact
Malmö
Ansök senast 2019-09-20
At Travel Impact we are currently looking for an Ad Operations Manager to oversee all of our advertising campaigns! This is a 1 year contract to cover up for maternity leave. We are looking for an ambitious and driven Global Ad Operations Manager who wants to be part of our world-class media sales team.
What we offer:
A key role within an international media firm which is one of the market leaders within digital advertising in the European travel sector
The opportunity to work with some of the world's leading travel brands and media agencies in an international environment
The freedom to handle our ad operations on a global level while working within our flexible guidelines
The chance to work within a dynamic team in a rapidly growing industry
Global Ad Operations Manager
You will be in charge of post-sales activities related to execution and management of media campaigns. The Ad Operations Manager will work closely with our team of sales managers to maximise internal and external client satisfaction.
We work in a fast paced and exciting industry and therefore the successful candidate will need to be able to adapt and thrive in this environment. As the successful Ad Operations manager you are cool under pressure, very organised, can work independently and take tremendous pride in your work. This position requires a person who not only has exceptional customer service but also has a keen eye for details. Because we work in an international environment with short deadlines and clients in various time zones - this position sometimes requires work outside of normal office hours.
You will have the following responsibilities:
Insertion order/contract management coordination
Campaign reporting and invoicing
Coordinating and implementing creative media trafficking
Analysing media performance and delivery against campaign targets
Set timelines and manage expectations with all internal and external constituencies
Collaborate with Account Executives regularly during campaigns to update them on campaign pacing/status (e.g. are impressions tracking according to contract?), optimisation or up-sell opportunities
Act as point person for customer questions and campaign troubleshooting, and deliver superior and professional support
Start date: mid/late September
Location: You will be based in our office in Malmö, Sweden
Salary: Fixed salary
Do you think you have what it takes to join the Travel Impact team? If so, we look forward to your application!