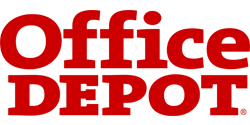 Head of Strategy and Business development
Stockholm
Ansök senast 2019-05-10
We are seeking a Head of Strategy and Business Development to be an integral member of the management team; reporting directly to the CEO, Frank Egholm and working closely with the BOD to develop, refine and implement long-term global strategic plan. You will work across all the teams within the company, ensuring the strategy is widely communicated and that there are processes and frameworks in place to align each team with the long-term strategic objectives.
As a key thought leader and partner to the CEO and BOD, you will also lead or co-lead a number of strategic initiatives – be they cross-functional projects, new developments or change management. These initiatives will be determined in partnership with the CEO and will be focused on those value-creating activities that are top priorities for the company to achieve. The ideal candidate will have experience in leading and developing strategic plans as well as working alongside senior leaders.
Your position
As Head of Strategy and Business Development you will work with the CEO and the Executive Committee, to define, build and lead the processes defining Office Depots overall strategic direction in the near and long-term. You establish strong partnerships with key stakeholders to create the annual corporate strategy plans that are translated into deliverable operational and financial plans with key milestones. Responsible for driving strategy and the implementation of it – i.e., ensuring there are plans, milestones and defined outcomes that can be presented to the organisation as well as the Board. Furthermore, you will:
Work in collaboration with the Executive Committee and particularly the CFO to ensure internal and external investment opportunities are assessed against the strategic goals of the business
Be able to turn the strategy into something understandable for all stakeholders to support both internal and external storytelling about the strategy, including facilitating all staff townhall meetings in collaboration with our internal communications team
Responsible for the effectiveness of the leadership team rhythm of business, including setting up key processes and metrics and sets a positive tone for the entire organisation
Valuation and evaluation of acquisition possibilities in collaboration with the management
Your profile:
You have some years of experience from a leading consultancy or similar business development/strategy role and experience of leading the development of organisational strategies within complex organisations. You likely have an academic degree from a relevant field. Strategic thinker who challenges the norm and thought leader, with strong leadership, collaboration and. Excellent interpersonal, oral, and written communication skills, including specifically, the skills needed to manage difficult conversations and interactions as they arise as well as a global / geographically dispersed audience. M&A experience is a plus but not essential. You speak and write both Swedish and English unhindered.
We Offer
Office Depot is a company where communication is open, informal and friendly. The fact that we respect each other personally and professionally promotes collaboration and a positive social environment. We regularly celebrate success, and giving and receiving feedback and recognition is a natural part of our corporate culture.
Your application
If you believe the position matches your qualification and ambitions, please send us your application and resume, no later than the 10 of May, 2019. If you do not have a resume at hand you are welcome to apply with your LinkedIn-profile. If you have questions about the position please contact responsible recruiter Mattias Eklund, tel. 076 265 13 00.