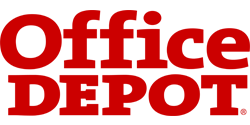 PMO and Process Manager till Office Depot
Stockholm
Ansök senast 2019-05-10
Office Depot is one of the world's largest suppliers of office supplies. With our extensive offering of office goods and services, we are the One Stop Shop for offices, with the goal to give our customers a simpler office life. We are now looking for our new PMO whose main task is to define, plan, follow up and manage the projects ordered by the management team. Are you up for the challenge?
The position
You are responsible for identifying and allocating resources and key competences for driving Office Depots' projects to the finish line. Furthermore, you are responsible for planning, organizing, managing resources, budget and making sure that the delivery of artifacts is within the set timeframes. Part of the role will also be to support and coach other leaders within the organization with managing and running their projects. You will also map our current processes, update and set up new ones. You will be a key resource for our business and a very important part of our continued transformation journey.
You report to our CIO, Christer Molander and you will be located in Solna, Stockholm.
Your profile
We are looking for someone who has worked in a similar role or as a senior project manager for a couple of years. You have relevant academic background or equivalent professional experience and have good knowledge within Microsoft Office. As a person, you are strategic and result-oriented and can prioritize your work in an effective way as you lead the work within two areas of the organization. You are a good and responsive communicator who appreciates collaboration, is initiating and interested in leading and coaching employees. You speak and write both Swedish and English unhindered.
We offer
You are offered a place in a flexible and prestigious organization, characterized by strong team spirit and high commitment - where your skills will make a difference. We live and learn that our personal service to the customer is the added value that makes us the obvious choice of supplier and partner, we make your office life easier.
Your application
If you believe the position matches your qualification and ambitions, please send us your application and resume, no later than the 10 of May, 2019. If you do not have a resume at hand you are welcome to apply with your LinkedIn-profile. If you have questions about the position please contact responsible recruiter Emelie Sandsten, tel. 0707-60 36 96.
We look forward to receiving your application!
Office Depot is one of the world's largest suppliers of office supplies. With our extensive offering of office goods and services, we are the One Stop Shop for offices, with the goal to give our customers a simpler office life. Office Depot not only offers all possible consumables to the office, but also furniture, profile products, printing solutions, coffee machines and much more. Regardless of whether it is a small local or large multinational company, Office Depot can offer customized and customized solutions for everything from assortment, order and delivery. The company has a turnover of just over SEK 1 billion and has about 300 employees. More information about Office Depot is available at www.officedepot.se