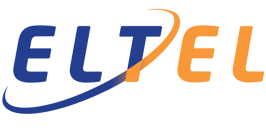 Service Delivery Manager till Eltel Networks
Kristianstad
Ansök senast 2019-05-12
Will you contribute to our company´s further expansion?
Things are developing fast for Eltel, northern Europe's leading provider within Infranets. Our growth in business demands more control and support from our IT department. Currently we are looking for an IT specialist within network and infrastructure who can help in both local and global IT tasks.
The job
The position vacant is as Service Delivery Manager (SDM) within infrastructure, which besides IT tasks focuses on maintaining good relationships with business management, users and drives continuous improvement of internal customer satisfaction by ensuring IT services quality and accuracy. As SDM you have both a technical and administrative role - you help resolve technical problems, manage performance, lead projects and control the quality of service delivery, both internal and external.
The role requires high level of interaction with other team members and management, external suppliers and sometimes external customers. The Service Delivery Manager will be at the Infrastructure Services, but you are expected to work for other areas as well. You will be located at the Swedish main IT office in Sweden, Kristianstad (other cities can be discussed).
Responsibilities
You will be a part of Eltel global IT, in a global infrastructure IT team whose goal is to serve Eltel business in all countries in the best way possible. Your responsibilities will be within IT service delivery, incident/request solving, and delivering actionable deliverables in the form of implementing and ensuring IT technology roadmaps. You will be responsible for technology infrastructure design and development of IT-architecture and associated roadmaps for all elements of the infrastructure at Eltel IT, ensuring consistency for specified requirements for internal business customers. We also expect you to have an understanding of IT security management and processes.
Tasks
The tasks will vary and could include the following:
Responsible for getting IT services delivered
Troubleshooting and solving infrastructure issues & problem
Troubleshooting larger incidents and problems with vendors
Collaborate with network analysts and designers to obtain and procure optimal network services and configurations from outsourcing partner(s) and vendors
Work with the infrastructure team to identify and document required service levels. Work to meet service level agreements with infrastructure suppliers and business.
Prepare and ensure accuracy of documentation, and procedures manuals
Project management
Remotely perform analyze, diagnosis and resolution of complex problems and recommend solutions
Recommend, schedule and order network/infrastructure improvements and upgrades
Requirements
You have the skills to keep a positive relationship with business, manage projects and meet deadlines. We also believe that you have the ability to stay organized, manage conflict and use creativity to find ways to make the service better and fix any reliability issues. Native Swedish language skills and business English is required.
Education & training
Bachelor or Technical Degree or equivalent of 6+ or more years of equivalent work experience.
Project management
CCNA/CCNP Routing and Switching
MCSA Windows Server and Active Directory certification at minimum of server 2012.
Background, knowledge and experience
You have business-related or technical degree, with up to six years of experience in technical service, leadership, but most importantly you have vast knowledge and years of experience within Infrastructure Services and ITIL processes. Working technical expert knowledge of networks, central infrastructure solutions like Microsoft Active Directory and SCCM is expected.
Personal Attributes
Strong written and oral communication skills in English.
Analytical and problem-solving abilities.
Strong customer service orientation.
Experience working in a team-oriented, collaborative international environment.
Strong technical, analytical, and problem solving skills.
Ability to complete tasks and deliverables within expected timelines
Able to work independently as a part of a larger team in an international organization.
We also believe that you are an outgoing problem solver with customer service and management experience, who is not afraid of solving the daily support tasks as well.
Information about Eltel Networks IT solutions
Infrastructure Services are normally outsourced
You will work as a member of an international team supporting Eltel business with adequate services to support both business and infrastructure solutions
Ongoing projects to harmonize and upgrade current network and infrastructure solutions
Consolidation of infrastructure services to streamline same kind of services cross borders